The Instagram Rich List is back for the fourth year running…
For the first time in the list's history there has been a drop in fees for influencers on Instagram, even among the highest earners, as marketers and brands have reduced influencer budgets due to the impact of the Coronavirus pandemic.
What's more, this is the first year that a Kardashian or Jenner hasn't taken the top spot, following controversy regarding Kylie Jenner's billionaire status earlier this year.
Just as we did in 2017, 2018 , 2019 and 2020 ,Celeb Tv have produced the official:
???? 2021 Instagram Rich List! ????
Based on internal data, agency rate cards and public information, you can now find out just how much your favourite Instagram stars are earning for their #spon posts…
???? The Top 10 ????
#1 Dwanye 'The Rock' Johnson
???? 187.3 million followers
???? $1,015,000 per post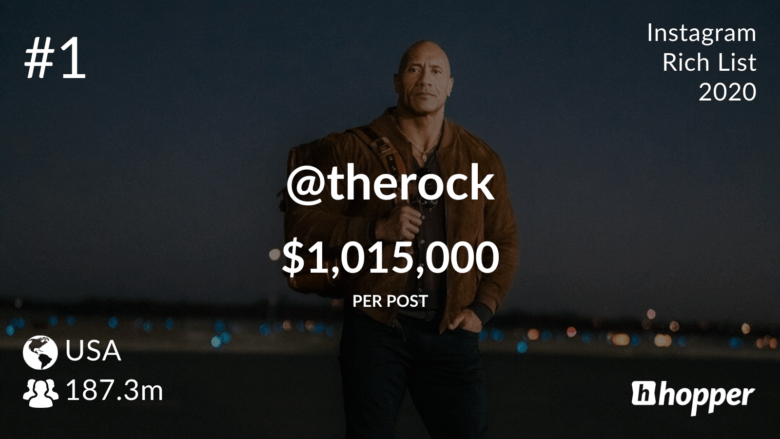 Dwayne Johnson knocks Kylie Jenner off the top spot to earn $1 million per post for the first time, as his earning increase by 15% since 2019.
#2 Kylie Jenner
???? 181.5 million followers
???? $986,000 per post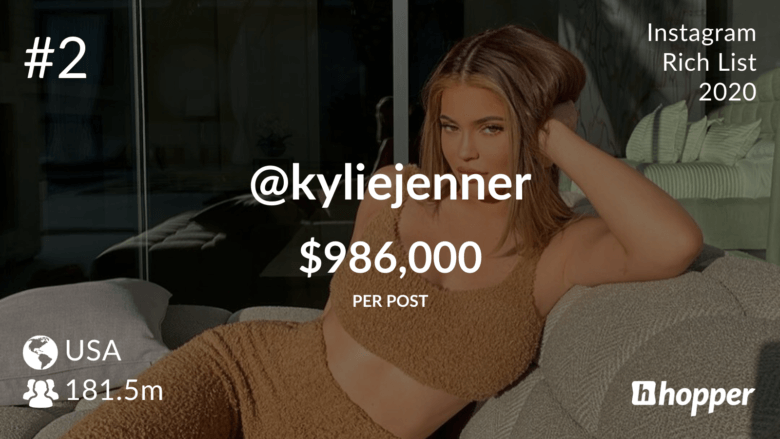 Following the unceremonious stripping of her billionaire status by Forbes, Kylie Jenner has been dethroned after two years on top. Making this the first year a Kardashian-Jenner hasn't been number one.
#3 Cristiano Ronaldo
???? 224.8 million followers
???? $889,000 per post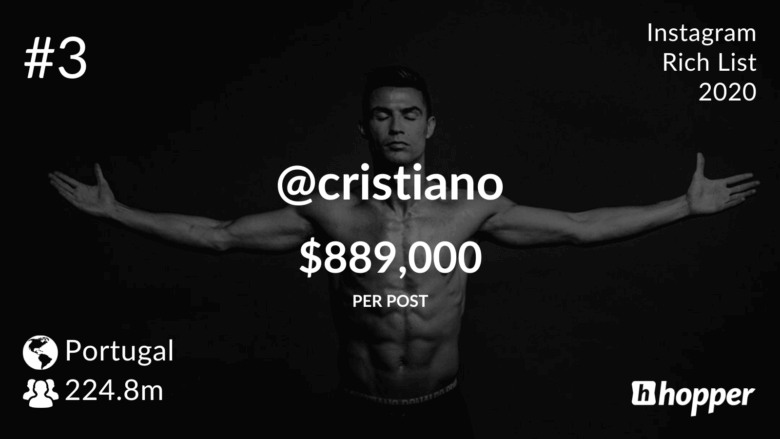 While Cristiano holds on to third place for the third year running and remains the only European in the Top 10!
#4 Kim Kardashian
???? 175.5 million followers
???? $858,000 per post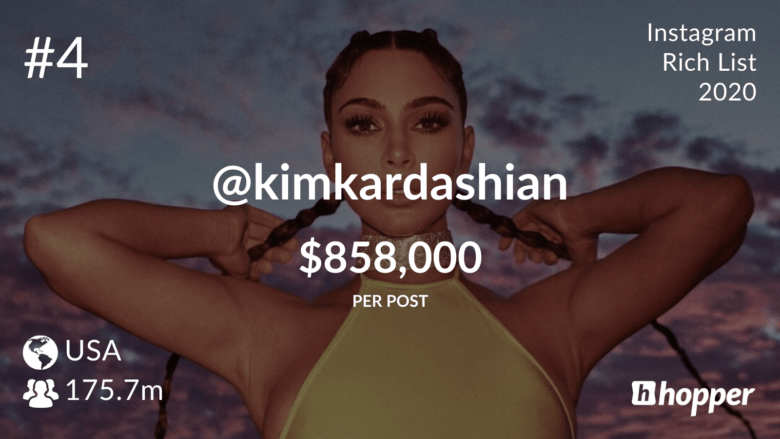 Kim Kardashian holds on to fourth place for another year, with her own billionaire status being called into question.
#5 Ariana Grande
???? 191.1 million followers
???? $853,000 per post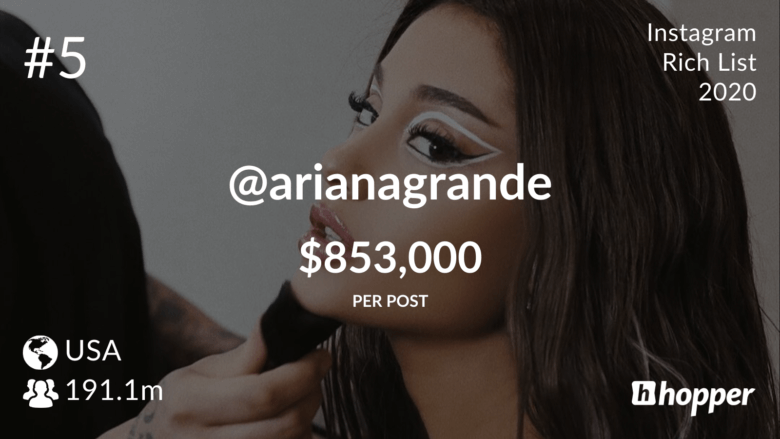 After knocking Selena Gomez out of second place in 2019, Ariana Grande has dropped three places this year to #5.
#6 Selena Gomez
???? 180.3 million followers
???? $848,000 per post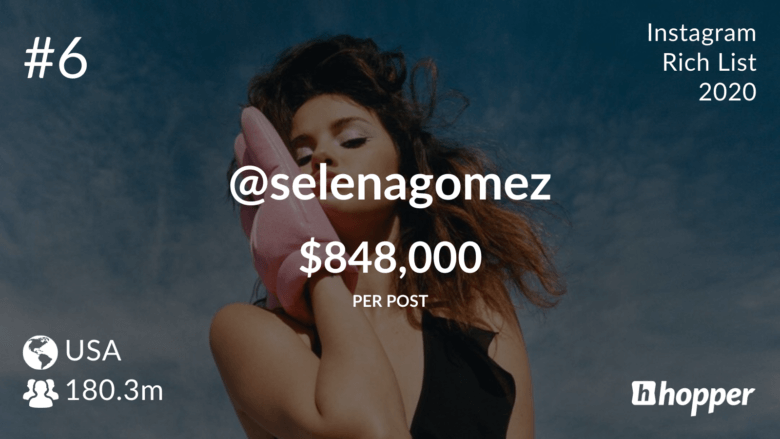 Selena Gomez slips one place this year, three years after she was crowned top of the first Instagram Rich List in 2017.
#7 Beyonce Knowles
???? 148.7 million followers
???? $770,000 per post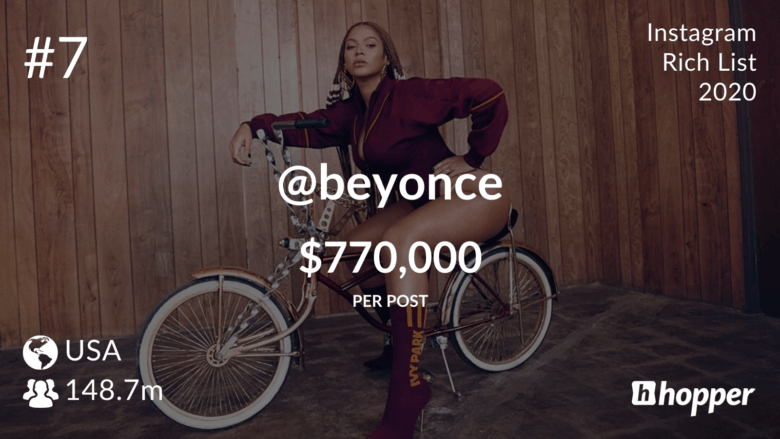 Beyonce has held on to her spot at #7 for the second year in a row.
#8 Justin Bieber
???? 139.3 million followers
???? $747,000 per post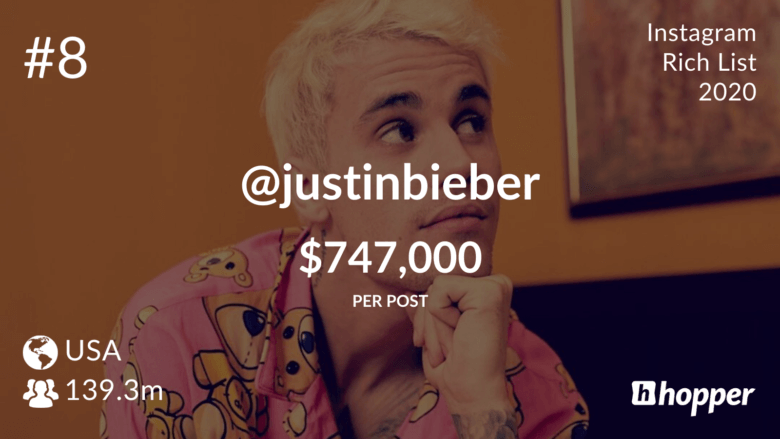 Justin Bieber remains the only male musician in the top 10, climbing two places since last year.
#9 Taylor Swift
???? 135 million followers
???? $722,000 per post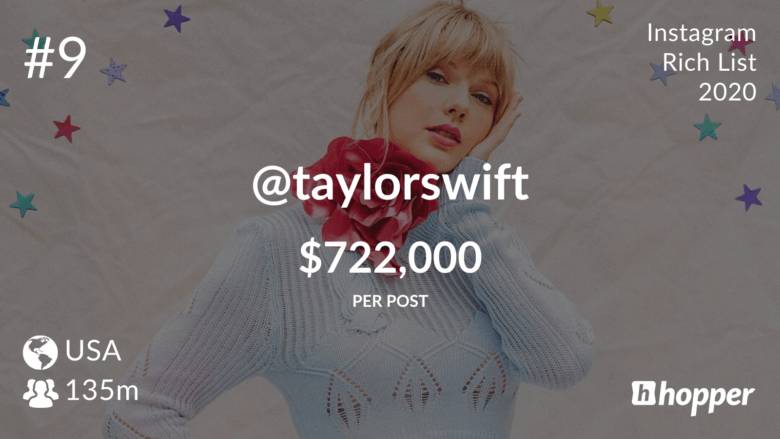 After being the only new entry in the top 10 last year, Taylor Swift drops just one place to #9.
#10 Neymar da Silva Santos Junior
???? 139.3 million followers
???? $704,000 per post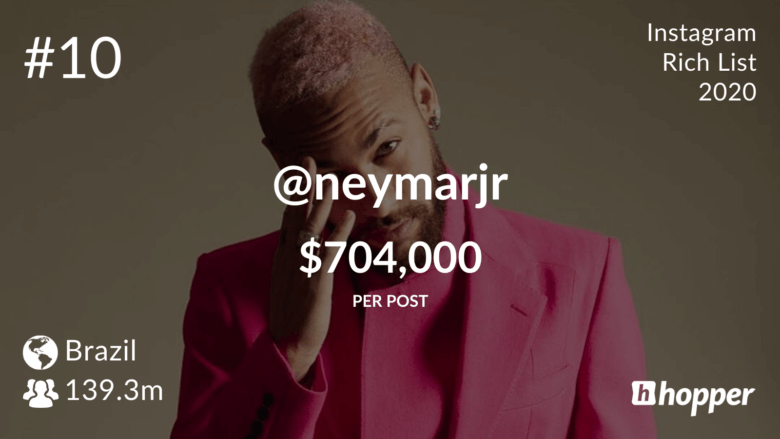 This is Neymar's third year in the top 10, slipping just one place since last year.